GALLBLADDER SURGERY
Basics of Gallbladder Surgery
Gallstone is a common disease among the people of eastern India. Although patients may remain asymptomatic, the disease sometimes presents with abdominal pain and vomiting. Stones inside the gallbladder can go down to the biliary channel and can cause fatal complications like pancreatitis and jaundice.
SUCCESSFUL COMPLEX SURGERIES
You Have Reasons
to Choose Us
All Major INSURANCE ACCEPTED
+ many more private and
public insurers, & Govt
Empanelments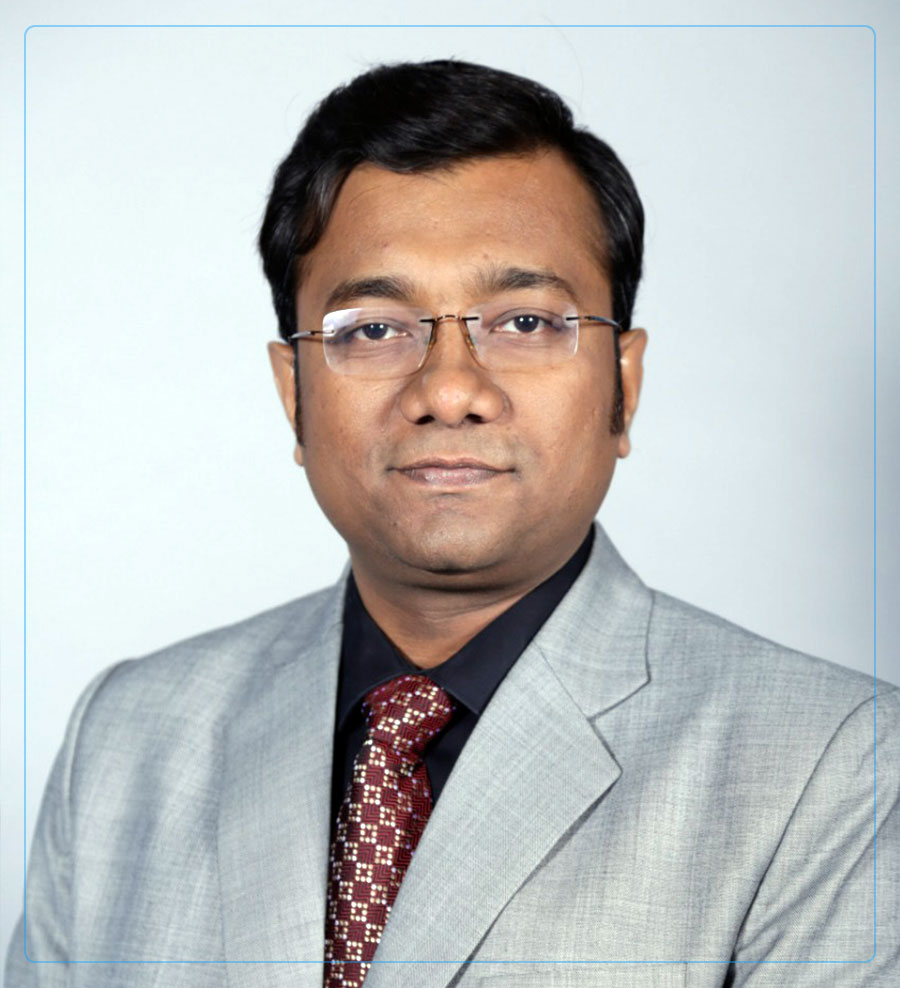 CANCER SURGERY// BREAST SURGERY
LAPAROSCOPY// HIPEC
MBBS (Hons,Gold Medalist), MS (Gold Medalist), FRCS(Glasgow),
MRCS(Edinburgh & Glasgow), FACS(USA), FMAS, FIAGES
UICC Fellow: Surgical Oncology, Tata Memorial Hospital, Mumbai
IACA Fellow: Robotic Cancer Surgery, COH Hospital, LA, USA
About Dr. Soumen Das
Cancer Surgeon in Kolkata
When it comes to cancer treatment and Surgery, Dr. Soumen Das is a reliable name not just in Kolkata but also throughout the country. As a surgical oncologist with years of experience in successfully performing thousands of complicated cancer surgeries, he is the pioneer of HIPEC and PIPAC procedures in eastern India.
He has an outstanding academic record. In the year 2006, he received his MBBS from the prestigious Medical College in Kolkata, where he was the University topper in Surgery. He earned his master's degree in surgery (MS-Surgery) from the same institution where he received the prestigious BEST RESIDENT SURGEON AWARD. During this time, he was also honoured by the Association of Surgeons India with the UMA RANI SAHA GOLD MEDAL award.
Following his MS, he went to Mumbai's TATA MEMORIAL HOSPITAL to complete a super speciality fellowship (FUICC) in Surgical Oncology. The American College of Surgeons awarded him the prestigious FACS. The Royal College of Physicians and Surgeons of Glasgow and the Royal College of Surgeons of Edinburgh awarded him the degrees of FRCS and MRCS respectively